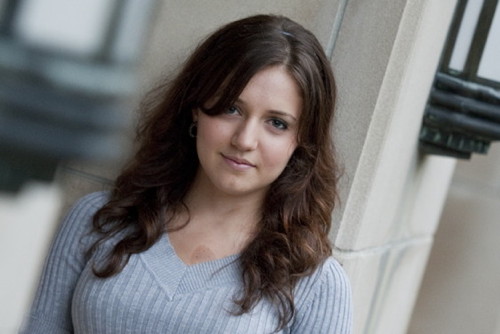 Haefa Mansour, an engineering student from Mentor, Ohio, found her home as a freshman at Purdue University after being accepted to both Berkeley and MIT. Haefa graduated as valedictorian of Mentor High School in a class of over 700 students. She is a National Merit Finalist and proud recipient of the National AP Scholar Award for receiving a score of 5 on over 10 AP tests.
Busy inside the classroom and out, Haefa is committed to helping her community and has, among other activities, volunteered in excess of 350 hours at a nursing home in her hometown. Through hard work and devotion to philanthropy, Haefa has been able to build a great sense of compassion and a unique ability to connect easily with others on a personal level. "You cannot control your circumstances, you can only control how you react to them," Haefa says. She maintains an optimistic outlook in everything she does and refuses to let negativity weigh her down.
Taking the leadership initiative as a freshman, Haefa was named Assistant Director of the Purdue Student Government. She was selected to participate in a weekly leadership session instructed by France Cordova, President of Purdue University, and other important Purdue faculty. Haefa was also named Chairperson of the Engineering Honors Learning Community and is responsible for managing the events hosted by this group of honors engineering students. Her interests include mathematics, biological sciences and physiological sensing. Pursuing these interests, Haefa holds a research position in the Birck-Bindley Physiological Sensing Facility at Purdue University and is currently working on characterizing nanobiosensors.
Haefa is grateful for the opportunities that the Stamps Scholarship has afforded her. "The Stamps Scholarship provides me great support and allows me to focus on academics and volunteer work in student organizations around campus. I am greatly honored and thrilled to have been selected for this scholarship."