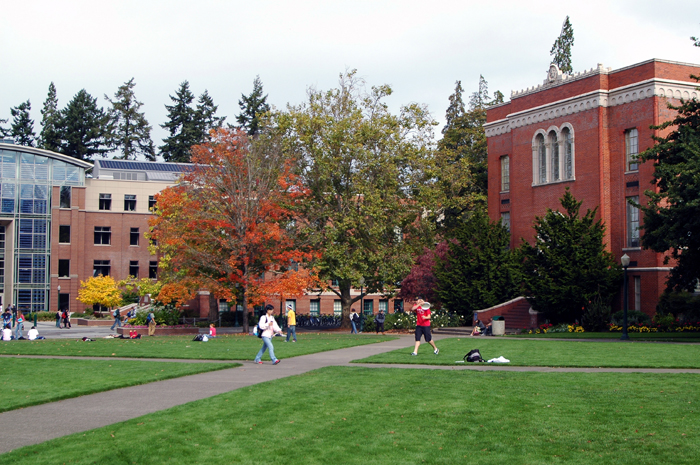 More scholars will soon put their stamps on the University of Oregon. Thanks to a generous $1.5 million gift from the Stamps Family Charitable Foundation, the number of UO students receiving full-tuition scholarships will rise by at least 20, and funds will be available to help the scholars get the most out of their college experience.
Starting in Fall, 2013, five incoming students per year will receive full-tuition scholarships, including room and board, to attend the UO for four years. A total of 20 students will be awarded the merit-based scholarships from the Stamps Family Charitable Foundation. Recipients will also be awarded enrichment funds to help them pursue study abroad or other experiences.
Read more about the scholarship here.