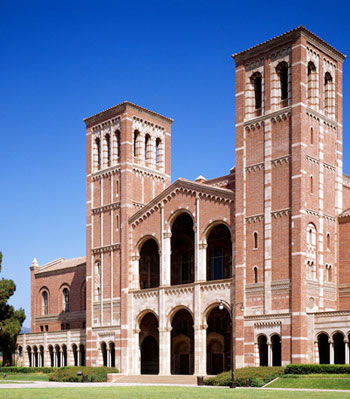 University of California – Los Angeles
The Stamps Family Charitable Foundation Scholarship Program is designed to recognize and reward exceptional students who exemplify leadership, overcoming obstacles, scholarship, community service, and innovation. Students will receive financial support of up to the full cost of attendance for four years of undergraduate study.
Additionally, Stamps Leadership Scholars may apply for an Enrichment Fund of up to $12,000, if eligible, which may be used any time during the four-year period for: study abroad, undergraduate research, unpaid internship, or professional conferences in the student's field of study. The student's eligibility for these funds will depend on campus policies and financial aid regulations.
Admission Process for the Stamps Scholarship
1st Week of February
The top 1.5% of the entering freshmen applicant pool is invited by the Faculty Committee on Honors, Awards and Prizes and the Financial Aid Scholarship Office to compete for the UCLA Regents scholarship, the highest scholarship honor at the University of California-Los Angeles.
2nd Week of March
Of those who elect to apply, the Faculty Committee will select top students to be considered for the Stamps Scholarship. Only California residents will be considered. In identifying the Stamps finalists, the UCLA Faculty Committee on Honors, Awards and Prizes selects the scholars after a rigorous review of each student's academic performance, quality of the essay, the quality of the student's extra-curricular activities, letters of recommendation, personal achievement rankings (as determined by the Admissions Office), life's hardships, and additional distinctive personal achievements.
By April 1
Application materials for each Stamps finalist will be forwarded to the Stamps Family Charitable Foundation so students can be interviewed.
The selection of recipients will be announced by May 1.
The Stamps Leadership Scholarship Award may be renewed for a total of twelve quarters for as long as the recipient meets the criteria for inclusion, as specified by the university.
Tel: (310) 794-6062
Website: http://www.ucla.edu/