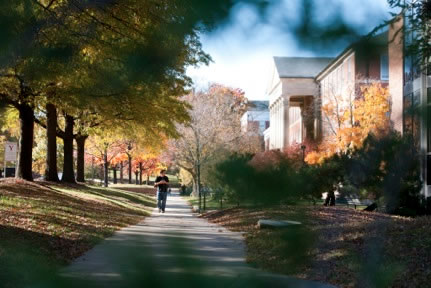 University of Maryland
As the state's flagship university, the University of Maryland educates the most talented students from Maryland and beyond. Routinely ranked among the top public universities in the country, Maryland is home to the highly respected Honors College, the academic and residential home for intellectually talented students. The Honors College faculty includes Nobel laureates and Pulitzer Prize winners. Honors College students win prestigious awards for their academic achievements and civic engagement. The University of Maryland community embraces diversity, and takes full advantage of a close proximity to Washington, D.C., to educate tomorrow's leaders and address global challenges.
The Stamps Family Charitable Foundation supports 2-3 new Stamps Banneker/Key Scholars each academic year as part of the Banneker/Key Scholars program at University of Maryland. Stamps Banneker/Key Scholar nominees are identified by a committee of campus faculty and senior administrators on the basis of their exceptional potential for academic leadership at University of Maryland as determined from the undergraduate application. Finalists will be invited to interview with the Banneker/Key Scholarship Selection Committee at Maryland and with the Stamps Family Charitable Foundation representatives.
The full Banneker/Key Scholarship covers the entire cost of tuition, room, board, and a book allowance each year for four years of undergraduate study. The Stamps Banneker/Key Scholars also have the opportunity to apply for an additional $5000 to be used for research opportunities, internship experiences, attendance at professional meetings, study abroad, or other student-initiated learning opportunities approved on a case-by-case basis.
All freshman applicants to the University of Maryland who are admitted to the Honors College are automatically considered for merit scholarships, including the Stamps Banneker/Key Scholarship. No additional application materials are required.
Tel: (301) 405-6771
Website: http://www.umd.edu/