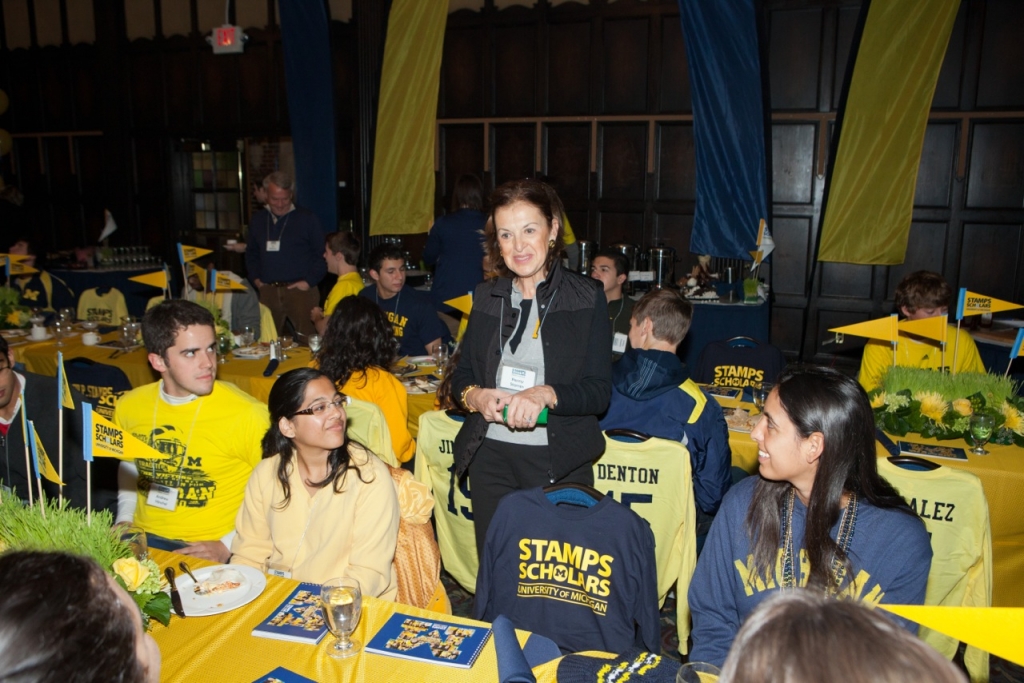 Penny Stamps left her hometown of Chicago to attend the University of Michigan in Ann Arbor, where she earned a B.A. in design from the School of Art and a teaching certificate in elementary education.
A former interior designer, her personal interests include antique collecting, garden design, travel, her dogs and cats and her family.  Her philanthropic interests include animals, the arts, and education.  She established a lecture series at Michigan featuring thought leaders in disciplines as diverse as architecture, engineering, music, fashion design, and environmentalism.
"Roe and I feel very strongly that supporting gifted students has been incredibly rewarding," said Penny. "The joy and satisfaction of seeing what these young people are doing with their lives has impelled us to make even more scholarship commitments.