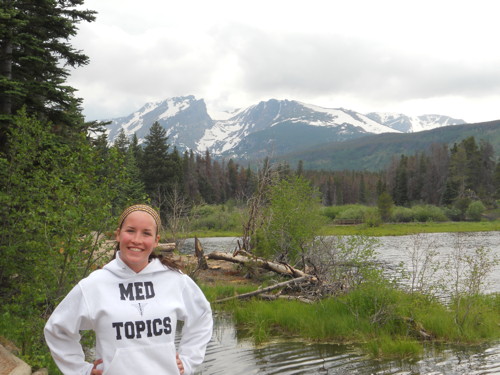 Anne Rodino, from Oswego, Illinois, is a freshman in the Pre-Pharmacy program at Purdue University. She is involved in the Pre-Pharmacy Club, the University Honors Program and its learning community, as well as her residence hall club. She is currently in leadership positions through her residence hall and the Honors Learning Community thus far, but plans to pursue other options in the future. Through her involvement in the Pre-Pharmacy Club, she has had the opportunity to work with the local Boys and Girls Club volunteering with an amazing group of children.
Her most prominent goal right now is to be accepted into the Purdue Pharmacy School, which is an extremely competitive program. She would love to have the opportunity to spend the next six years of her life at Purdue. The Pre-Pharmacy program is rigorous and fast-paced, but she loves the challenge.
Receiving the Stamps Scholarship was a huge honor for Anne, and she is very thankful to be able to attend Purdue as an out-of-state resident without worrying about the financial burden due to out-of-state tuition. She is also very excited about the opportunity to study abroad, thanks to the generosity of the Stamps Foundation. If not for their support she may not have the opportunity to have such an incredible experience. As of now, she plans to travel the summer after her sophomore year!