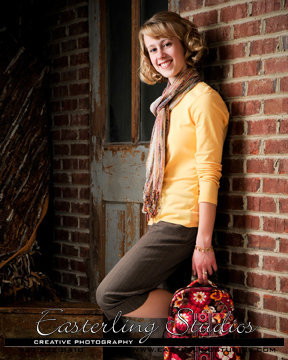 In addition to graduating as a National Merit Finalist and class valedictorian, Jeneé Christensen held various leadership positions during her high school career. Over her four year involvement with her city's youth council, she served in the capacities of secretary, vice president, and president. In school she was president of the local chapter of National Honor Society and section leader in color guard and winter guard. While on the Speech and Debate Team, Jeneé earned numerous awards in five different competitive events and also won first place in three community organizations' speech contests. She also obtained black belts in karate and kobudo (ancient Okinawan weapons).
After graduation she chose to continue her education studying civil engineering at Purdue University. As a Boilermaker, she stays busy as a member of the President's Leadership Class, Women in Engineering Mentoring Program, Engineering Honors Learning Community, University Honors Program, and Purdue Navigators. Additionally, she thoroughly enjoys her experience as a cadet in Air Force ROTC, where she serves as Personnel Officer Assistant, a member of the Commander's Action Group, and Drill Team member.
Jeneé hopes to take full advantage of her Stamps Scholarship to fund various study abroad trips. Growing up in a military family exposed her to the excitement of travelling and learning from other cultures, so she hopes to enhance her Boilermaker experience by studying and participating in unique, foreign experiences. She is particularly interested in studying in Italy and Australia, although she is open to anything! Jeneé also looks forward to taking advantage of other leadership and service opportunities while at Purdue.