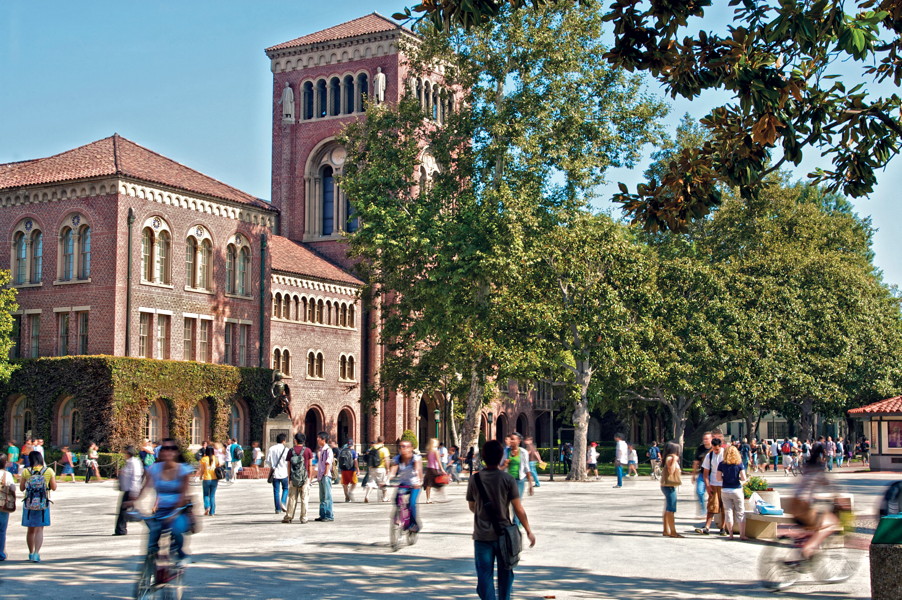 University of Southern California
Founded in 1880, the University of Southern California is a top-ranked private research institution in the heart of a dynamic world center, offering an undergraduate education unmatched anywhere else. Students can choose from 150 majors and 150 minors and are encouraged to combine fields of study for a truly interdisciplinary education. Research opportunities allow students to collaborate with our world-class faculty in groundbreaking discoveries and technological advances—even as early as freshman year. Our numerous study abroad, volunteer and service learning programs encourage students to apply classroom knowledge to solving real-world problems and gain the global perspective necessary for success in the 21st century. USC also remains the most diverse campus in the country, enrolling more international students than any other university. All students receive the lifelong benefits of belonging to the Trojan Family, now more than 300,000 strong.
Stamps Scholarship Admission Process
USC will select 10 Stamps Leadership Scholars each year. All prospective students who apply for admission to the university by the December 1 deadline will be considered for the scholarship. No additional application is necessary. Recipients will be chosen by a university panel, based on leadership, perseverance, scholarship, service and innovation. The scholarship comprises a full-tuition award, in addition to a $5,000 stipend for study abroad, unpaid internships, summer research or other opportunities. For more information on the USC admission process, please visit usc.edu/uga.
Tel: (213) 740-2311
Website: http://www.usc.edu/