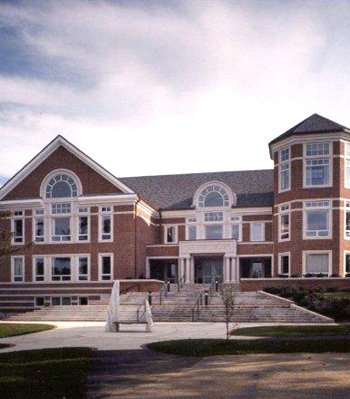 Elizabethtown College
Elizabethtown College is honored to offer the Stamps Family Charitable Foundation Scholarships to exceptional students. In our first year of awarding Stamps Scholarships, we extended offers to five deserving students. Of the five, three have committed to our College for the 2011-12 academic year. We look forward to sharing the stories of these Stamps Scholars, their lives and the work they will do as a result of the generous financial support of the Stamps Family Charitable Foundation.
Elizabethtown College is a private coed institution offering liberal arts, fine and performing arts, science and engineering, business, communications and education degrees. Through personal attention, creative inspiration and academic challenge, students are encouraged to expand their intellectual curiosity and are given the opportunity to become a bigger part of the world. Guided by its motto, "Educate for Service," Elizabethtown College centers learning in strong relationships, links classroom instruction with experiential learning, emphasizes cross-cultural perspectives and nurtures the capacity for lives of purpose.
Admission Process for the Stamps Scholarship
The Elizabethtown College Stamps Scholarship is a stand-alone merit-based scholarship, awarded to the top five candidates from our College's pool of applicants. The Stamps Scholarship, our most prestigious, supersedes any other institutional award. To be considered for the Stamps Scholarship, students must apply to Elizabethtown College by February 1 of their senior year. Elizabethtown notifies recommended finalists the first week of February. SFCF contacts recommended finalists by February 15 to request supplementary materials and to schedule an interview with SFCF. More information is available at the Stamps page.
Tel: 717-361-1000
Website: www.etown.edu