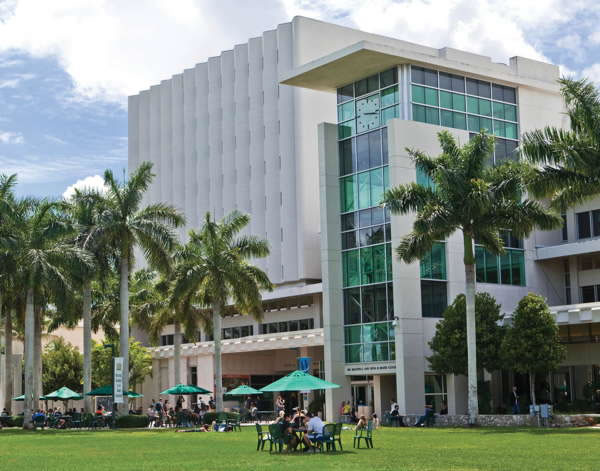 University of Miami / General Scholarships
Established in 2011, the Stamps Family Foundation Scholarship serves as the premier merit scholarship awarded at the University of Miami. Through the partnership with the Stamps Family Charitable Foundation, the University of Miami recognizes several of its top applicants as Stamps Scholars. These students are among some of the best high school seniors across the nation and are selected as Stamps Scholars for their superior academic achievement and abilities for success. The Stamps Family Foundation Scholarship covers the cost of attendance at the University for four years of undergraduate study. This includes tuition, fees, room and board and the cost of books. In addition, Stamps Scholars receive an enrichment fund stipend totaling $12,000 over the course of four years of study to assist in achieving the goals of participating in research, internships and study abroad opportunities.
The University of Miami is one of the most innovative private research universities in the world, with a well-earned reputation for academic excellence and commitment to students. About 9,500 undergraduate students from every state and 111 nations study in nine schools and colleges. This diverse student body gains exposure to cutting edge research, passionate teaching and a dynamic learning environment.
Admission Process for the Stamps Scholarship
To receive consideration for the Stamps Scholarship, students have to apply and have been admitted under either the Early Decision (ED) or Early Action (EA) deadline of November 1. Students who are selected as candidates for the scholarship must then participate in the Stamps Scholarship Weekend held in the spring. The University will then select its finalists for the Foundation to consider. The finalists will be interviewed by the Stamps Foundation.
Applicants who would qualify for consideration for the Stamps Scholarship must:
Apply under either the Early Decision (ED) or Early Action (EA) deadline of November 1
Obtain an "A" average while taking the most rigorous course load available at their high school
Place in the top 5% of their high school class
Achieve a minimum of a 1500 SAT (math and critical reading sections) or 34 ACT in standardized testing